abril 14, 2015
Start of production and export of a new global model for Honda in Argentina
New production of this vehicle represents the consolidation and strengthening of Honda in the region.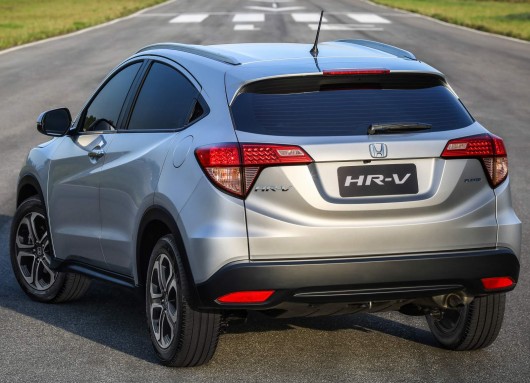 Issao Mizoguchi, President & CEO of Honda SouthAmerica in press conference with CFK  in Campana, april 14, 2015
Good morning to you all. Thank you for joining at this very special day for Honda. We are very proud to share with you this great moment, the start of production and export of a new global model of the company, the new HR-V.
This is a model with unique and exclusive features and values that will create a new segment in the local market. New production of this vehicle represents the consolidation and strengthening of Honda in the region, inaugurating a new category in our product portfolio.
It is a great pride for Honda South America that the new HV-R, recently released over a year ago in Japan, has already turned the number one in sales in the SUV market. Also in Brazil, despite the difficult situation of the economy, HV-R just leunched a month ago, was very well received by our customers and we have received many orders.
Although the Honda plant in Argentina is new still, we are very proud of the beginning of this great HV-R product in Argentina, right after the beginning of our plant in Brazil.
This really has exceeded our expectations and we are very happy with the hard work of all partners in Argetina.
In the last year, Honda South America has produced over 130.000 vehicles and sold over 155.000 units, representing a large number for this company and a great challenge to keep growing, this time by the hand of this wonderful new product, HV-R.
Thank you for joining us at this time.
——————————————————————–
Issao Mizoguchi, presidente y director de Honda Sudamérica en conferencia de prensa en la planta de Campana.
Buenos días a todos. Gracias por acompañarnos en este día muy especial para Honda. Estamos muy orgullosos de compartir con ustedes este gran momento, el inicio de la producción y exportación de un nuevo modelo global de la compañía, el nuevo HR-V.
Se trata de un modelo con características y valores únicos y exclusivos que va a crear un nuevo segmento en el mercado local. Nueva producción de este vehículo representa la consolidación y fortalecimiento de Honda en la región, inaugurando una nueva categoría en nuestra cartera de productos.
Para Honda América del Sur es un gran orgullo que la nueva HV-R, lanzada hace poco más de un año en Japón, ya se haya convertido en el número uno en ventas en el mercado de los SUV. Además en Brasil, a pesar de la difícil situación de la economía, la HV-R lanzada hace sólo un mes atrás fue muy bien recibida por nuestros clientes y hemos recibido muchos pedidos.
Aunque la planta de Honda en Argentina es nuevo todavía, estamos muy orgullosos del comienzo de este gran producto HV-R en Argentina, justo después del comienzo de nuestra planta en Brasil.
Esto realmente ha superado nuestras expectativas y estamos muy contentos con el duro trabajo de todos los socios en Argetina. En el último año, Honda de América del Sur ha producido más de 130.000 vehículos y vendió más de 155.000 unidades, lo que representa una gran cantidad para esta empresa y un gran desafío para seguir creciendo, esta vez de la mano de este producto nuevo y maravilloso, HV-R.
Gracias por estar con nosotros en este momento.