febrero 5, 2015
Leaving China very pleased with the results of this State visit
We are concluding, no doubt, one of the most important State visits we have ever made.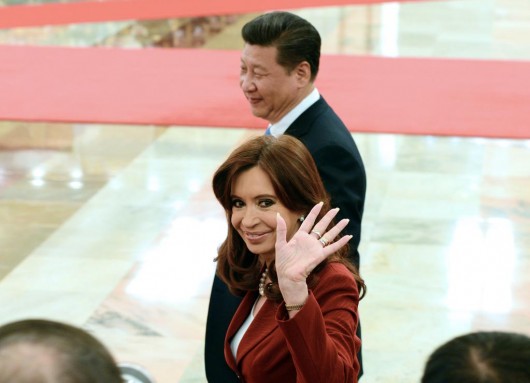 Tango 01. We left the PRC a few hours ago. We are very pleased with the results of this State visit.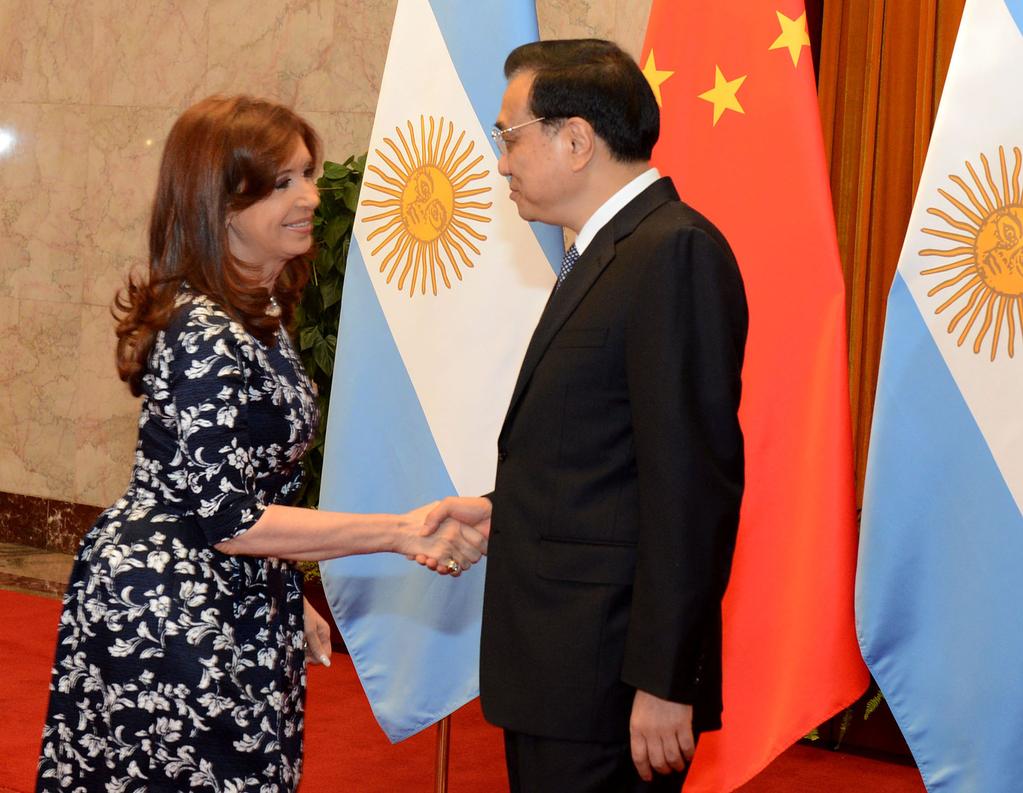 The schedule took place at the Great Hall of the People and it began with an interview with the Prime Minister, Li Keqiang, who greeted me with great kindness.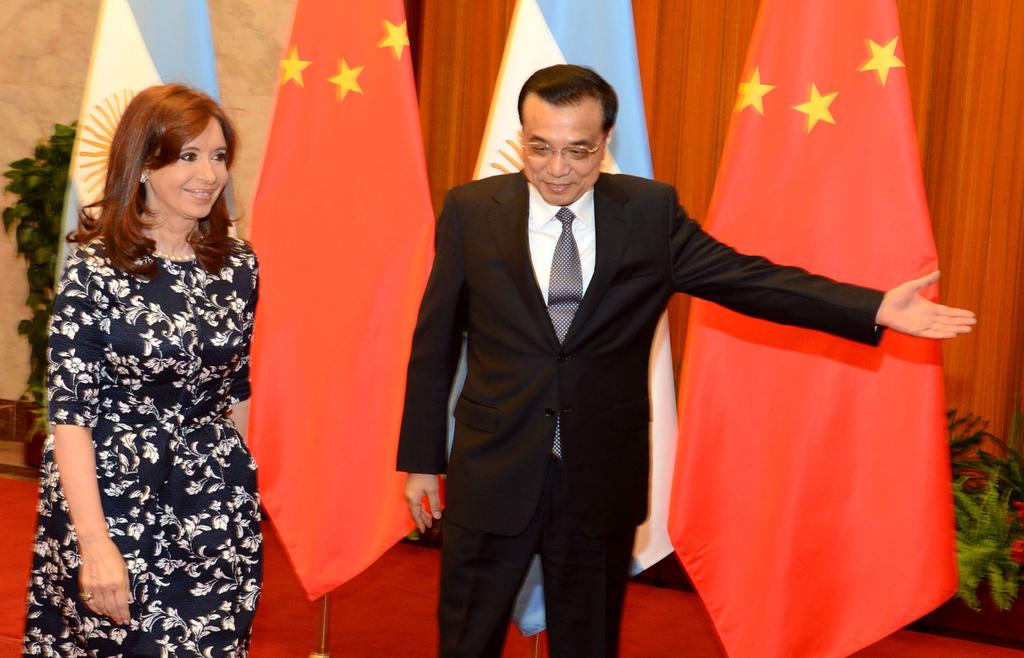 «Successful» was the word the Prime Minister chose to describe the fruitfulness of the meetings and of our meeting with President Xi Jinping.
A clear vision by the Prime Minister about the role that infrastructure must play as a catalyst for a global economy that has not recovered yet. In regards to this, he asserted the role and the determination of the PRC in the topics of cooperation, funding and strategic partnership with our country, to contribute to both our growth and our development.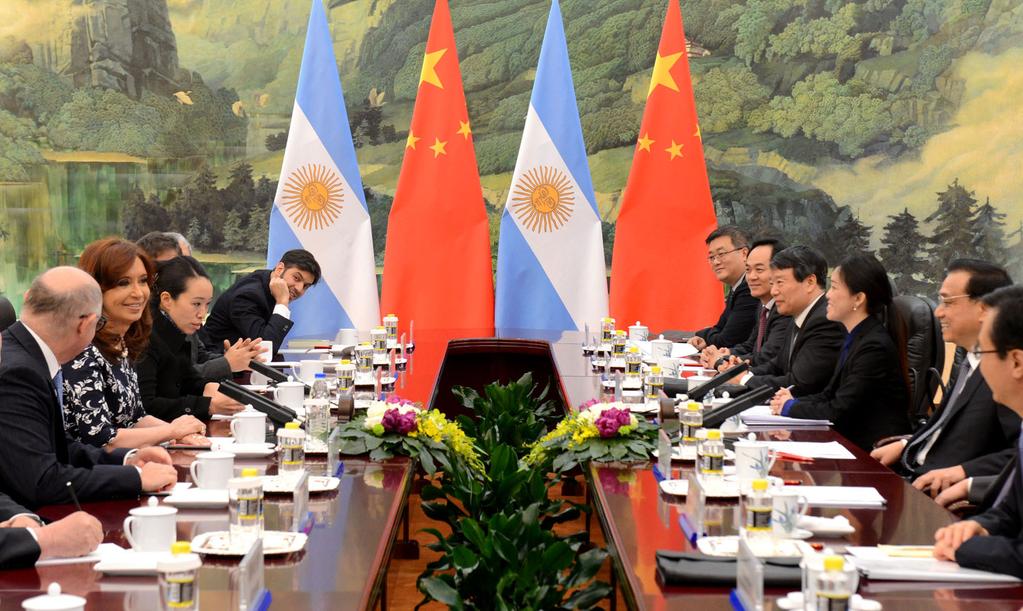 He assigns a clear role to emerging economies in recovering growth in the global economy. It was an excellent meeting.
After that, we met with the President of the Permanent Committee of the National Popular Assembly (Zhang Dejiang), and other authorities of that Chinese political institution. He also stressed the possibility of creating bonds between different regions of both countries. The President of the Assembly is from a highly important region of the PRC. There are 31 provinces, each of which has a place in the Great Hall of the People.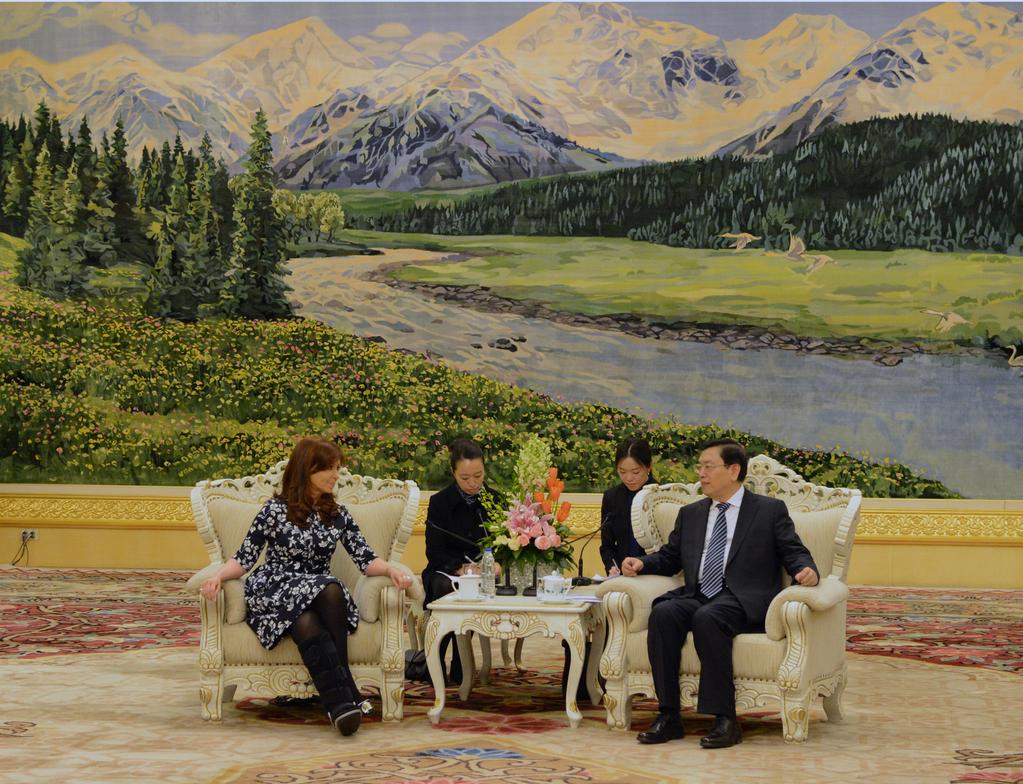 Amongst others, the governor of Entre Ríos, Sergio Urribarri, sat with me in that meeting. We informed Mr. Zhang Dejiang that this type of association is already at work, and that it is starting to pay off. In a few days, we will begin exporting beef to the PRC as a result of the association between Chinese companies and enterprises from Entre Ríos.
I could not resist the urge to mention the impressive room where the Assembly meets. As a former congresswoman, the place blew me away. Yesterday I said that it could hold 9,000 people. My guide today told me it is actually more than 10,000 people, since each floor can accommodate more than 3,000 people.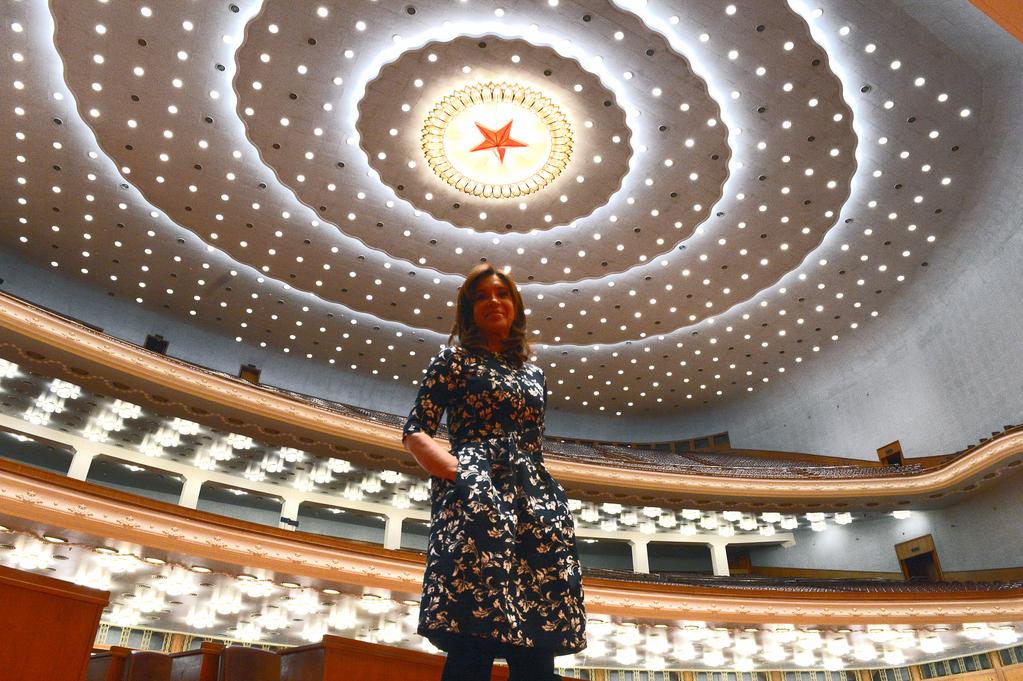 Everything is like that in China. The scale is so vast that it is breathtaking. The Great Hall of the People, where the highest authorities of the political institutions of the State function, has a floor area over 200,000 sq. meters.
Before I left I took a picture with my aide-de-camp, who is a member of the People's Liberation Army… as is President Xi Jinping's wife.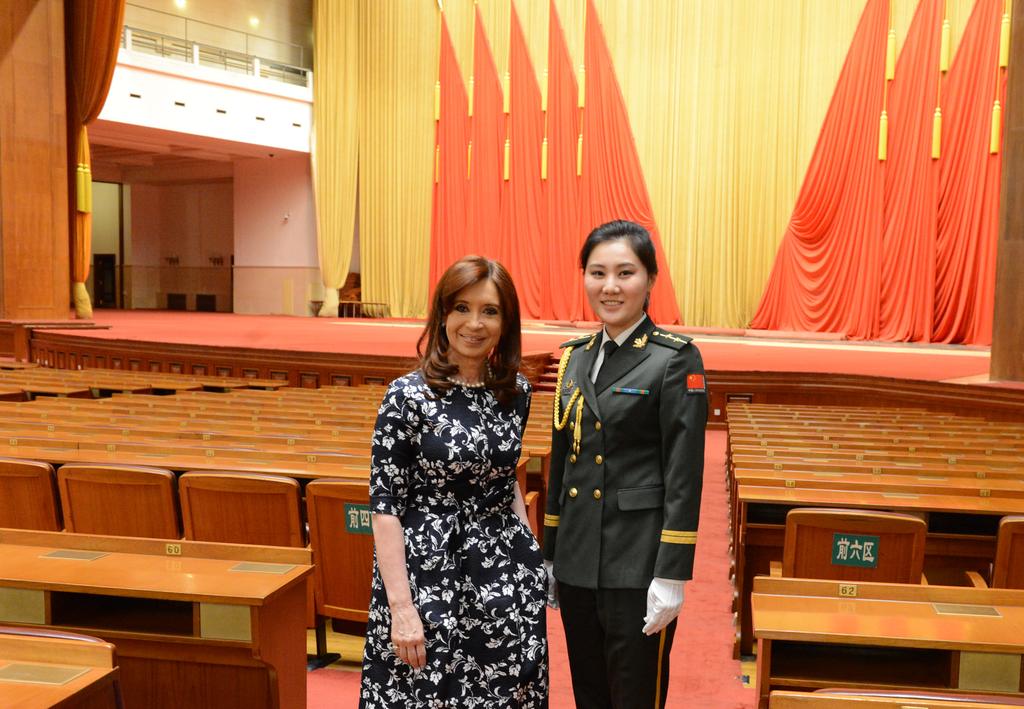 We are concluding, I am certain of it, one of the most important State visits we have ever made.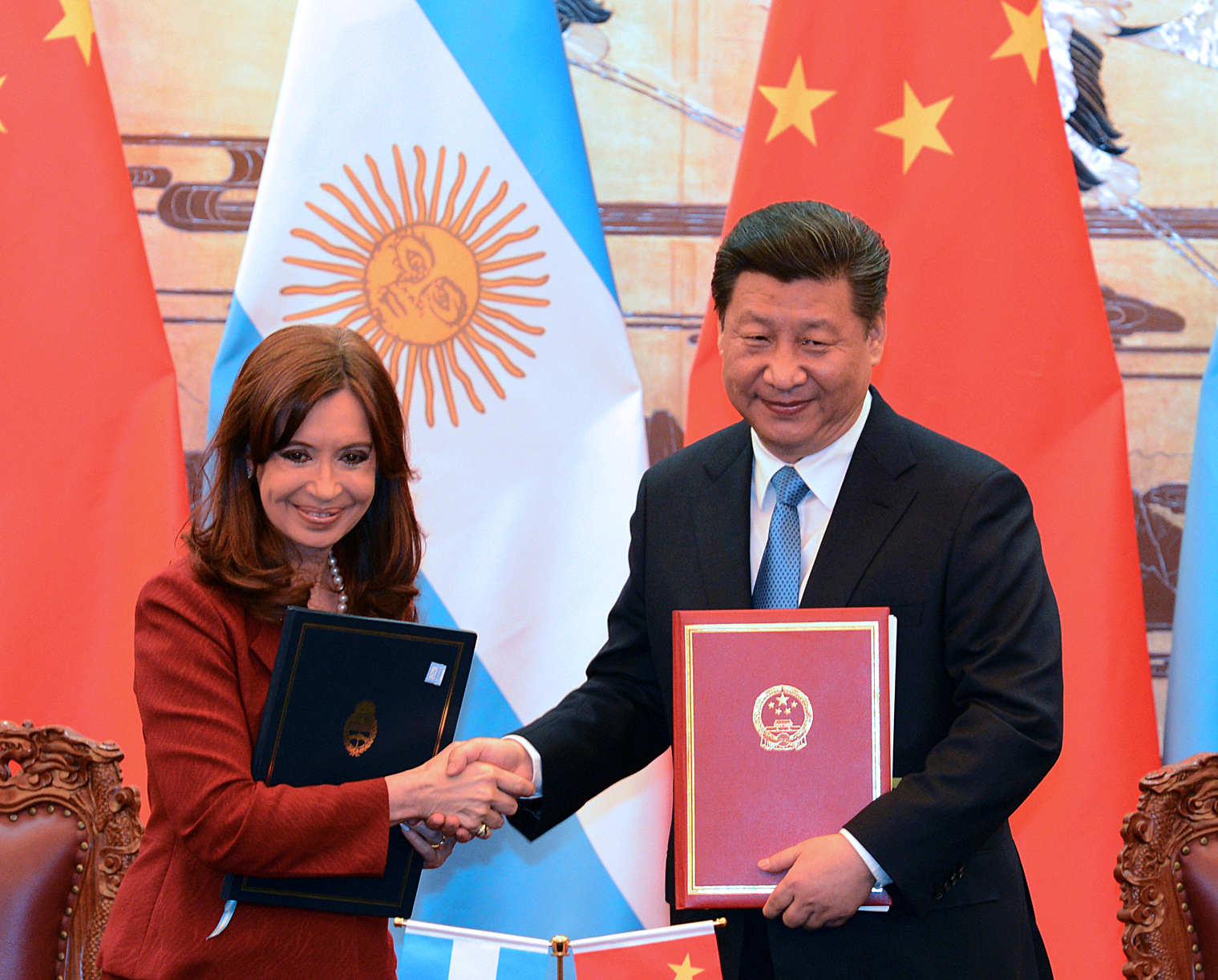 Ah! I almost forgot. Remember that when I left Argentina I was still in a wheelchair? Well, thank God I got better in China, and I'm going back home able to walk.
Zài jiàn.